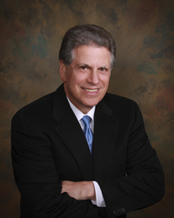 Dr. Elliot William Jacobs, M.D. received his undergraduate education from Queens College and his Medical Degree from Mount Sinai School of Medicine in New York City. He completed his internship and residency in General Surgery at Mount Sinai Hospital and then continued a Mount Sinai as resident and chief resident in Plastic Surgery.

Dr. Jacobs is certified by the National Board of Medical Examiners and the American Board of Plastic Surgery. He is a Fellow of both the American College of Surgeons and the International College of Surgeons. He is a member of the American Society of Plastic Surgeons, the American Society for Aesthetic Plastic Surgery and Mensa.


Dr. Jacobs is licensed to practice medicine in New York, New Jersey, California and the Bahamas. He serves as an Honorary Police Surgeon for the New York City Police Department and as a Consultant in Plastic Surgery to the United Nations. He is on the attending staff of several hospitals in Manhattan and New Jersey.

Dr. Elliot Jacobs is the author of Mantalk, Tips from the Pros for Great Looks, Good Health and Maintaining your Competitive Edge and has also written on many aspects of plastic surgery in professional literature. He has lectured about cosmetic surgery to both professional and lay groups around the world.